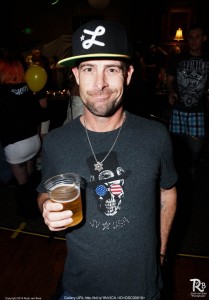 Meet Jeremy,
He is my older brother and is a good guy. He has a few big passions in his life: His kids, Snowboarding, Tie-Dye, and the band TOOL
When I say he loves TOOL, he really really loves TOOL, like went to 5-6 TOOL shows this year alone, and maybe 20, 30 in his life. He's a superfan, period.
Quick backstory
Sally and I were out to dinner the other day with some friends, coincidentally it was the day after I attended the TOOL concert here in Phoenix (I'm a fan too). The FnB restaurant/bodega sells wine from the Caduceus Winery owned/operated by Maynard Keenen (TOOL vocalist). The co-owner of the restaurant secured me a hard to find bottle of Caduceus wine as a gift for my brother Jeremy who as you now know is a rabid TOOL fan. What a nice guy I am right?
Make him super happy
So I shoot off a txt message to Jay showing him what I got for him. (screenshots stitched in photoshop)

Notice that he said he got goose bumps. Jay is not a super outwardly emotional person. I am pretty sure this was a big deal for him.
Kick him in the junk.
Then a couple days later, on April 1.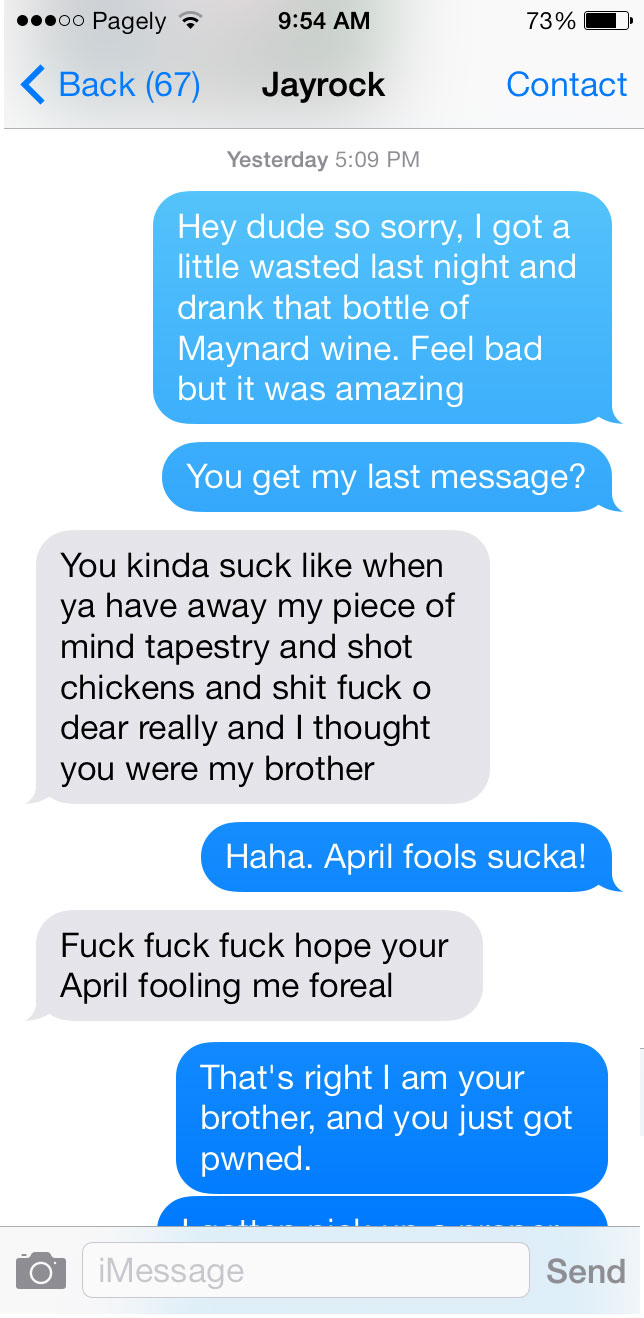 Yeah, I did give away his Iron Maiden piece of mind tapestry to his friend when I was like 8, and I did shoot the neighbors chickens with his BB gun and let him take the blame when I was 9.  Meh.
So, pretty sure in the few minutes before I told him April Fools, my older brother was most definitely tearing up. I do have the bottle, and yes I will send it to him soon.. Ha.