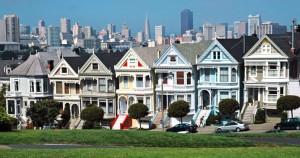 Maybe you heard (read) me say on twitter that we rented a house in San Francisco this summer. Well it's true, we did.
Sally and I (Page.ly) along with a good friend of ours Chase (Authoritylabs.com) have rented a sweet 4bd/2ba house in the Delores Heights neighborhood for about 4 weeks this summer (late june -late july).  Why?
Have you ever spent a summer in Phoenix?  I have spent 7 of them and I am over it. I said last summer it would be the last full summer I spend in Phoenix. Heres to setting a goal and achieving it.
Our office in SF has gone woefully under-used.  We are going to solve that a couple ways: (a) we are hiring (b) we'll be there.
I am kind of tired of flying out there to meet with these silicon valley investors shoving money in our face. I figure if I am going to keep saying no, I'll at least do it without wasting the $ on airfare.
The Scene.  We know some people out there and want to get to know them better. What better way to get to know everyone than invite them over and cook for them.  Sounds really old fashion I know… but yes. Sally and I enjoy cooking/entertaining and enjoy getting to know people on a personal level outside the trappings of sxsw or a brief weekend conference.
WHY THE HELL NOT?
Must.. See uncle jesse's…full house.
June 24th….. SF or bust.