Sean Tierney from jumpbox invited me to attend a party hosted by TechCrunch. So I went, and had a good time. Here are some photos other people took.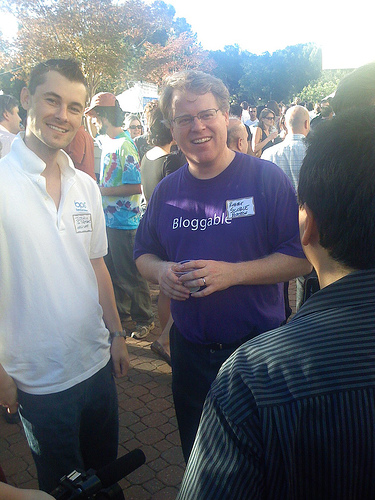 Me and Robert Scoble.. taken by Dave Winer. Looks like I crashed a picture not meant to be of me 🙂 I did talk to Scoble for a few minutes prior to this photo.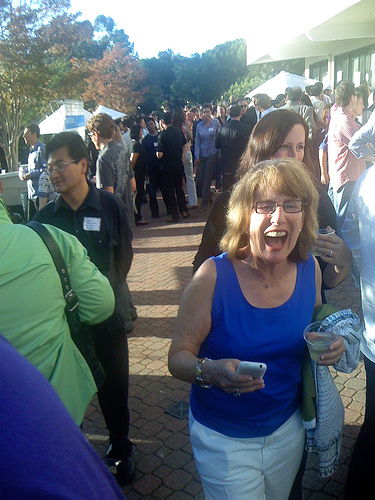 Sean Tierney and me (mouth full of spring rolls) plotting a coup.
Kimbro earning some lunch money
There is a picture of Josh Knowles and me in this gallery… will be posted late saturday I guess.
I was wandering around in pursuit of another beer and ran into a guy wearing a members only jacket. Turned out it was Alex Tew, the million dollar home page guy. What insued is now stuff of legend.
It was cool seeing Shanti Braford there, and meeting a ton of other people in the field. Was a good time, and great execuse to visit the area for the first time. Had I planned it better I would be watching the Grand Prix in downtown San Jose right now rather than blogging from the airport. All in all a good time.